You've landed in my music area. Jump on your surfboard and head south from here.
I'll grab a cold one and join you during our next break.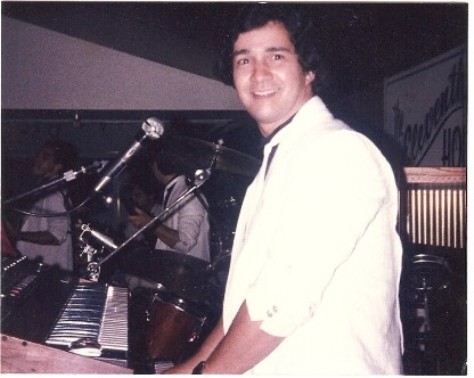 The location of that cymbal is the reason I no longer can hear out of my right ear. Eh?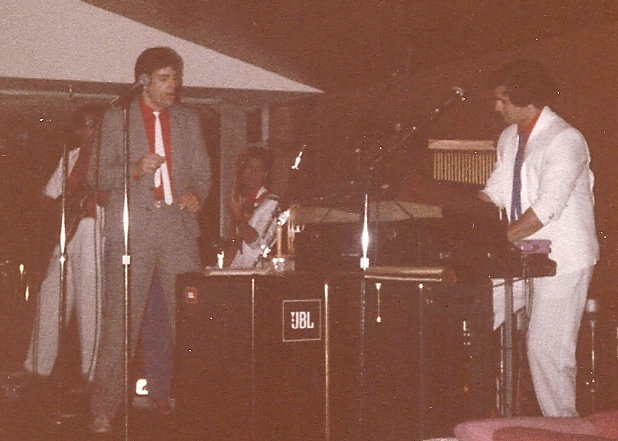 Another fabulous Bobby solo on the Rhodes piano. Well... maybe not.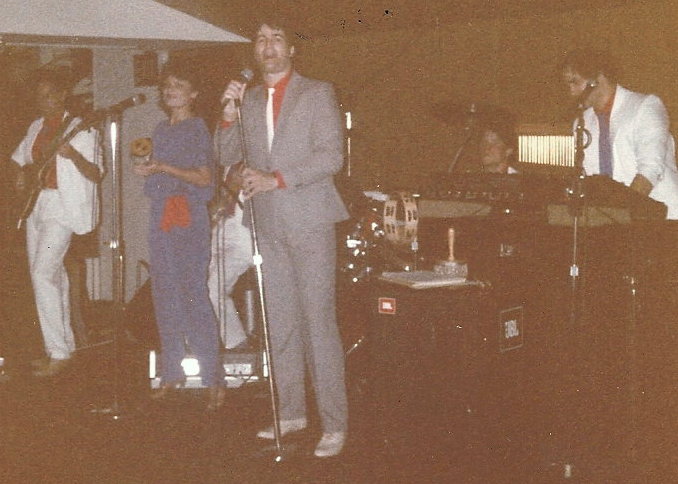 Gene cranking it out - such a tremendous singer and entertainer. Heart and Soul of the band.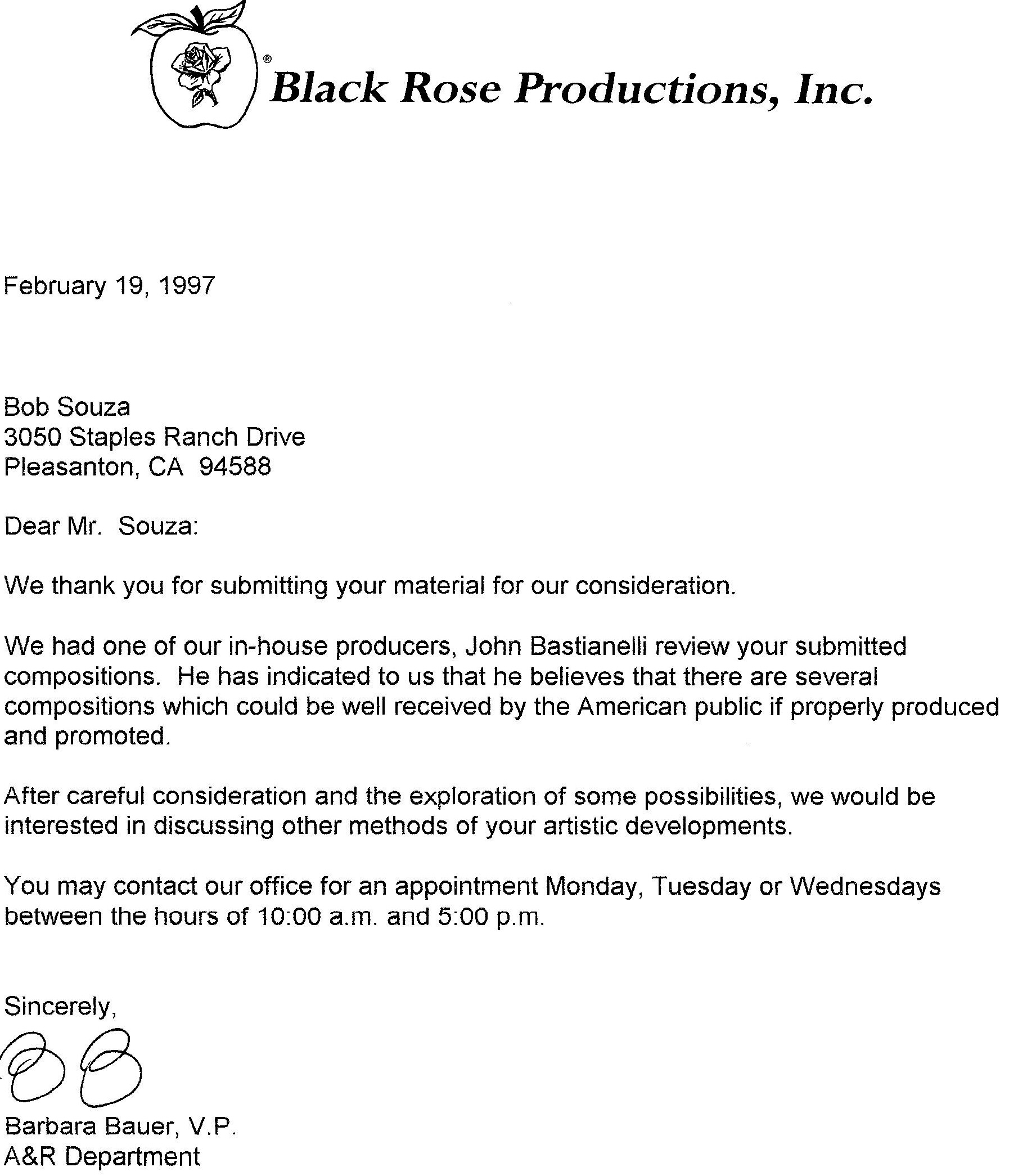 What ever happened to that big songwriting career, Bob? Oh, yeah.

The 11th Hour Live was recorded circa 1983 at a place then known as Sutton's, in Fresno. That's my brother Gene and
Diane DeGallery sharing the lead vocals. Gene once had his own showband entitled the Sidewalk Arcade that toured the
country in the early seventies. He was a marvelous vocalist and front man. We launched the 11th Hour in Fresno in 1980,
doing all types of weddings and parties, and naturally turned it into a full-time endeavor. Playing mostly local clubs, we
eventually became the house band at what used to be the Doubletree Hotel, at the wharf in Monterey. What a place! Living
in a luxury hotel and playing music six nights a week was truly living the dream. I ran the band for 6 months following
Gene's death in 1985. It could never be the same. Take a listen if you've got the time. And thanks.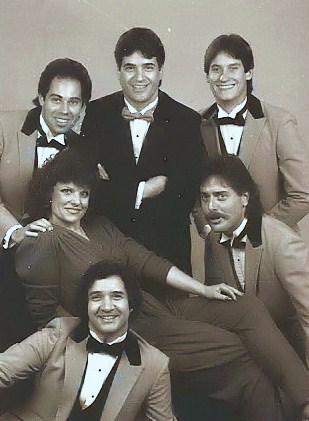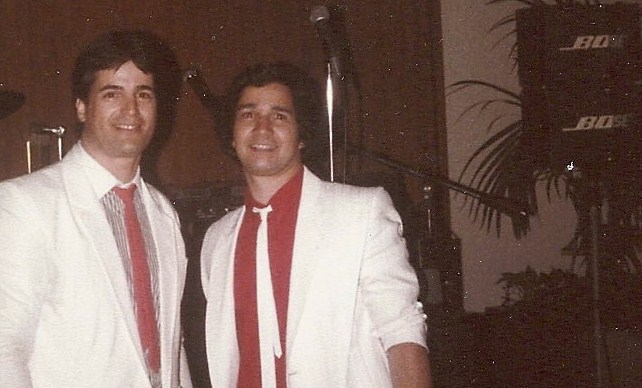 Early 11th Hour... young dudes and a dudette.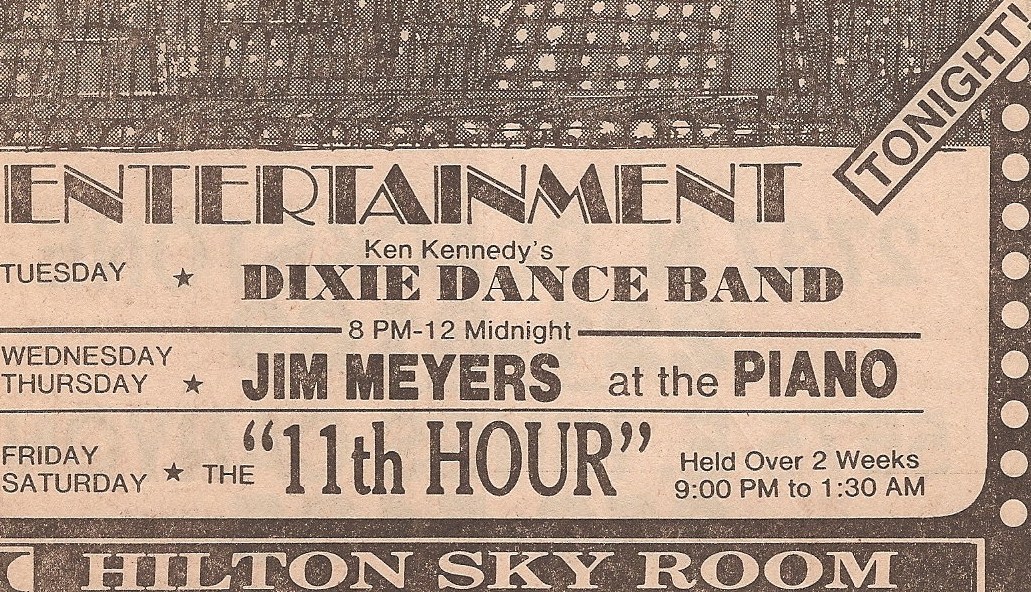 Band Promo - 11:46

Hero - 1:38

Remote Control - 2:52

Night Owl - 0:40

Maniac - 1:05

Runnin' With The Night - 0:34

Hard For The Money - 1:04

Woke Up In Love Intro - 0:28

Truly - 1:37

Let The Good Times Roll - 2:27

Smokey (aka Stormy) - 5:00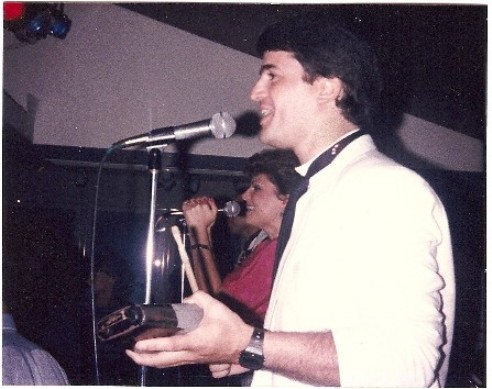 Diane and Gene were not only dynamic vocally, but wonderful on stage together.

The Sidewalk Arcade Floor Show

It Takes Two - 1:04

I Believe In Music - 4:49

Rockin' Robin/Horns Medley - 6:40

Band Member Intros - 5:05
The Sidewalk Arcade At Sampson's - Fargo, ND 10/76
(courtesy Jim Brown. Thanks Jim)

Operator - 4:54

Sunny Side - 1:34

Sugar - 4:50

Battle Hymn - 1:42

Some Favorites


Clavia Nord Electro 2 Virtual Electromechanical Keyboard
Roland JV-80 Multi-Timbral Synthesizer
Roland KC-300 Keyboard Amplifier
Zoom MRT-3 Micro Rhythm Trak
Cubase Sequencing Software
Cool Edit 2000 Software
Fostex Model R8 Recorder
Fostex Model 812 Mixer
Alesis Quadraverb Effects
Ampex Studio Mastering Tapes
Shure SM58 Microphones
Plenty of Cables
Hammond M100 Organ
Leslie 147RV Speaker
Rhodes 73 Suitcase Electric Piano
Sequential Circuits Prophet-5 Synth
Moog Opus-3 Synth
Korg Poly 800 Synth
Sunn AX 112 Monitor
Bose PA System
JBL Speakers (2)
Boss BF2 Flanger
MXR 10 Band Graphic EQ
Plenty of Cables


Please email bobsouza0@gmail.com

with any comments or inquiries.

Web page created and maintained by Bob Souza. Copyright 2003-2017. All Rights Reserved. This page last updated on February 26th, 2017.